Adrian McDonald, a 26-year-old wedding and fine arts photographer, was photographing plants and animals in his backyard in the parish of Westmoreland, Jamaica when heard his neighbor's children playing outside.
The sound of their laughter caught Adrian's attention and with their parents' permission, McDonald went over and  started photographing his neighbors' kids as they played games like tag and hopscotch, swung from trees, and even sat huddled together, discussing "random topics" on their front lawn.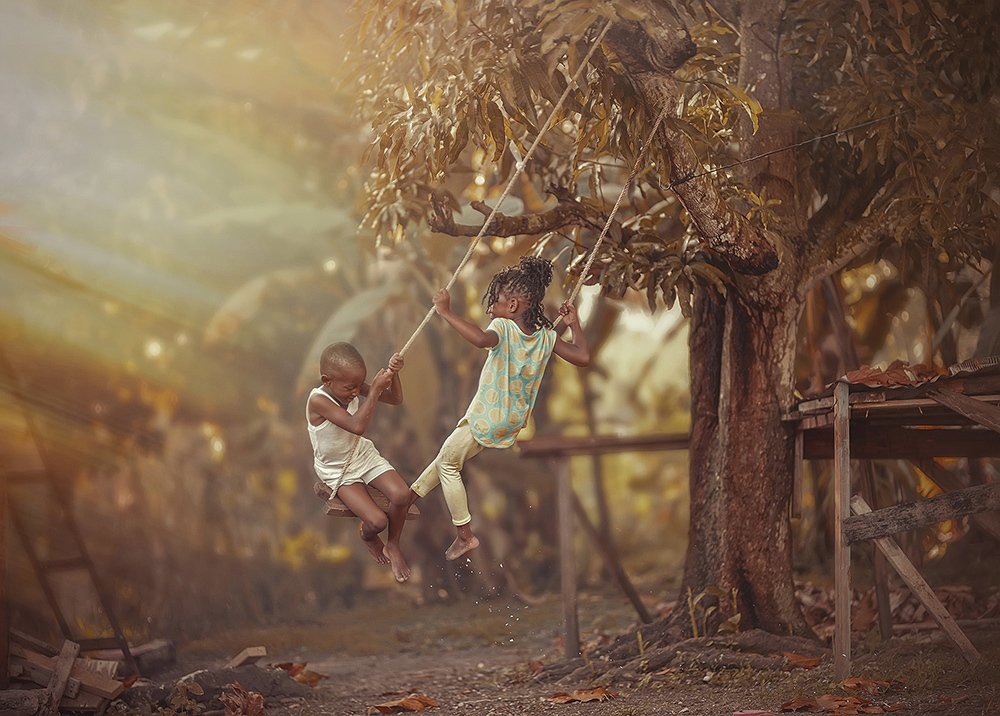 "They were completely oblivious to my existence, just in their own little world living as if life is nothing but utter bliss," the photographer told The Huffington Post. "There was something about it that filled my soul with everlasting joy."
When the photographer first showed the kids a photo he'd taken of them on a swing, "they went crazy with excitement!" McDonald recalled. "The little guy who is seen in most of the photos pranced about for about three minutes before he ran out of breath." The parents reacted just as enthusiastically, he added.
He says a couple of the shots were conceptualized ahead of time, almost all of them are completely candid. "The kids were used to me being outside photographing other things before I turned my attention to them, so most times they thought I was still focusing on photographing plants and animals," McDonald said, adding that his professional-grade camera also allowed him to capture great photos from hundreds of feet away.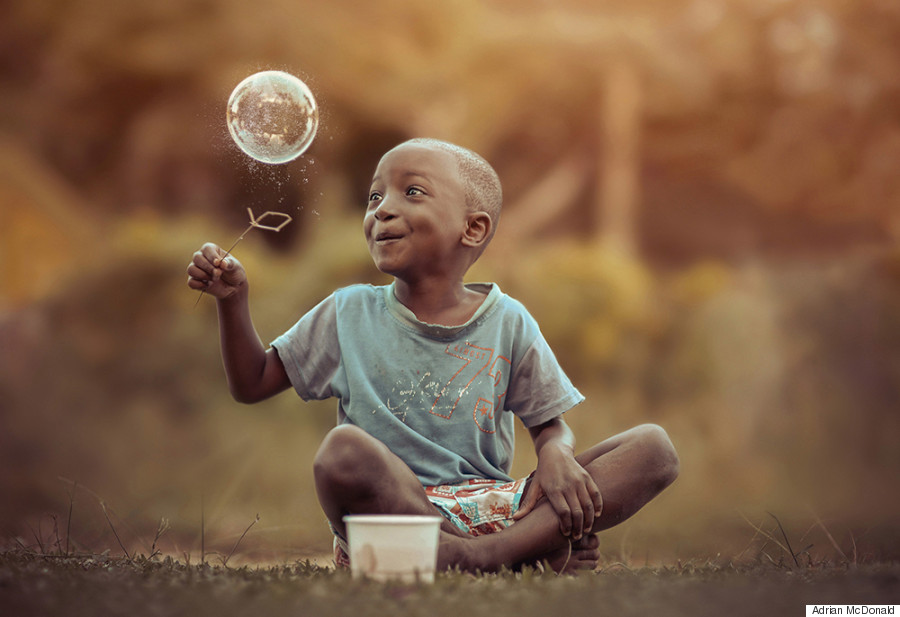 McDonalds' caption: "He tried so hard several times to get a bubble going from his make-shift bubble blower. He finally got through after about his 10th attempt. That is the face of appreciation and adoration."
McDonald, who describes himself as a "philosophical photographer," says he hopes that people who see his photos step away with "the same thing that children get out of life — love and happiness."
He added, "I hope it warms the heart of those who see them and know that beauty still exists in life we just sometimes choose not to see it. Children live a life worth living, and that's what we ought to do: live, love, laugh."
McDonalds' caption: 'Growth' If we do not plant knowledge when young, it will give us no shade when we are old.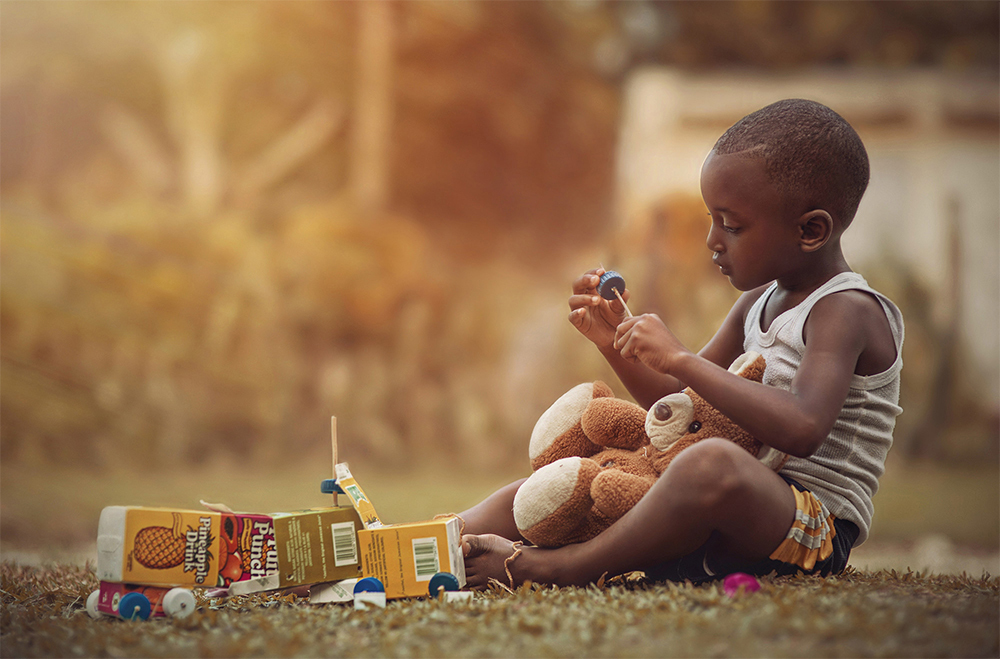 They grow up to create the world we live in.
Keep scrolling and visit Adrian McDonald's website, Facebook page, or Instagram account to see his inspiring photos of kids being kids.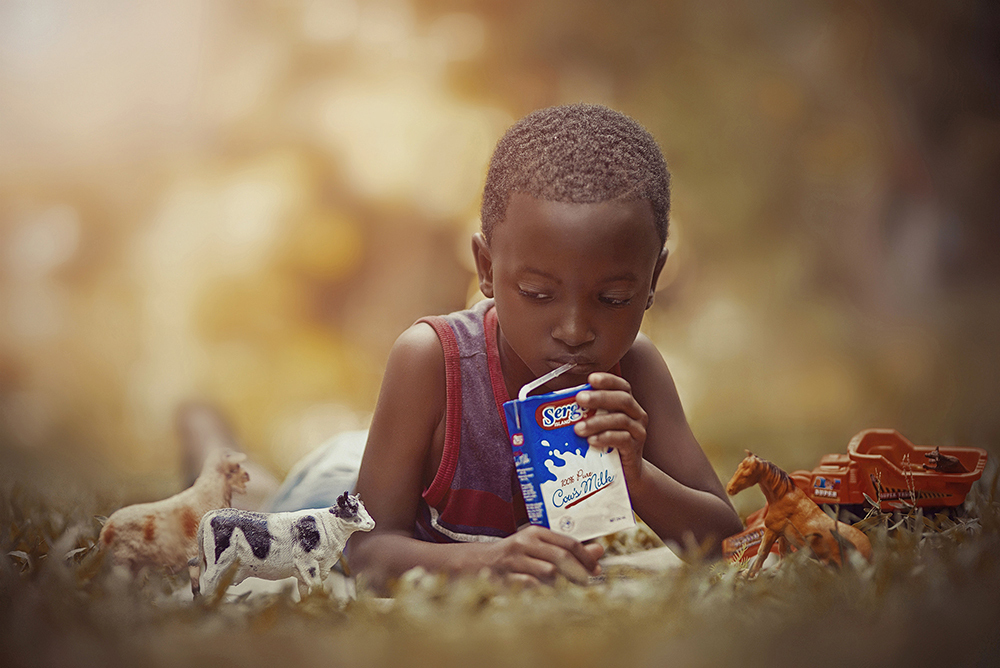 Childhood: After the tears, a smile will come. They were playing and he lost the bet to the swing because he couldn't swing higher than his friend.