It has been rumored for years that the sequel to 2002 classic film Shottas will be made. There was no evidence, or enough, to solidify the claim as truth. The film's director Cess Silvera has made some moves that have convinced us that a Shottas 2 is coming soon.
In February 2015, during his father's 70th birthday celebration, Ky-mani Marley revealed during an interview that the script for 'Shottas 2' has been written. He later confirmed this in June 2015 during an interview on New York's HOT 97 radio station. "It's a really good script. I've read it a few times," Ky-mani said. Spragga Benz also confirmed that he has received a copy of the script.
In 2011, Silvera announced that Shottas TV series will start filming in Miami.
Silvera has since posted this photo on Instagram in 2015, writing, "Rise of The Shottas! #thebrand #thecountdown #culture #cult #jamaica#gangster #movie #tv." The hashtags are clues.
He mentioned #TheCountDown he has filmed the first episode and  will start airing in 2016. He also mentioned #Tv, which could mean it will be a TV series for US cable networks.
The 2002 film cast included Ky-Mani Marley, Spragga Benz, Paul Campbell, Louie Rankin, Wyclef Jean, Jabba, Assassin and D.J. Khaled, just to name a few.
He has 'talked business with Dj Khaled' in 2015, tagging 'Shotta Series' among his many hashtags.
This marks the second time both shared a photo together in 3 years. Which means Khaled had knowledge of the sequel years ago. Khaled shared this photo of the two in his Miami studio in 2013.
Never saw Khaled in the Shottas? Check this clip below.
https://www.instagram.com/p/BAHjrOdza_t/
That's young Khaled right there along with Wyclef Jean.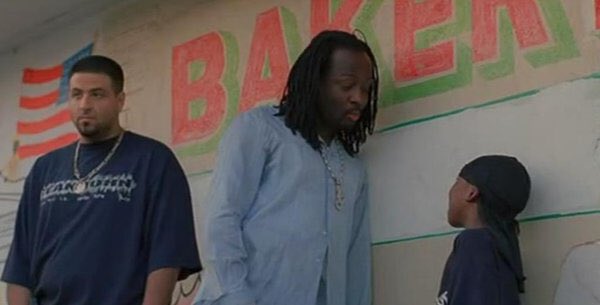 Did you notice the Porsche cars? Silvera has been busy adding those to his inventory as well as motor bikes.
He has also being purchasing high quality equipment including these.
He and his team have been editing. "G

angsta don't die, they get fat and move to Miami," he wrote on Instagram. But there are fake videos on YouTube.
There is this clip: The Return Of Wayne. NOT REAL.
This clip was taken from the music video 'Benzino, Spragga Benz, JT Money and One Monzta' titled "GUNMAN" 2009.
There's also The Return of Mad Max. NOT REAL
And of course, there is The Return Of Biggs. Also not real