Dancehall artiste Vybz Kartel and his three co-accused were granted leave to appeal their convictions and life sentences on Wednesday by Justice Frank Williams.
Kartel and the three men, who were convicted in the Home Circuit Court in March 2014, and subsequently sentenced in April 2014 for the August 2011 murder of Clive "Lizard' Williams, are appealing on the basis that there was a miscarriage of justice and lack of evidence at his trial.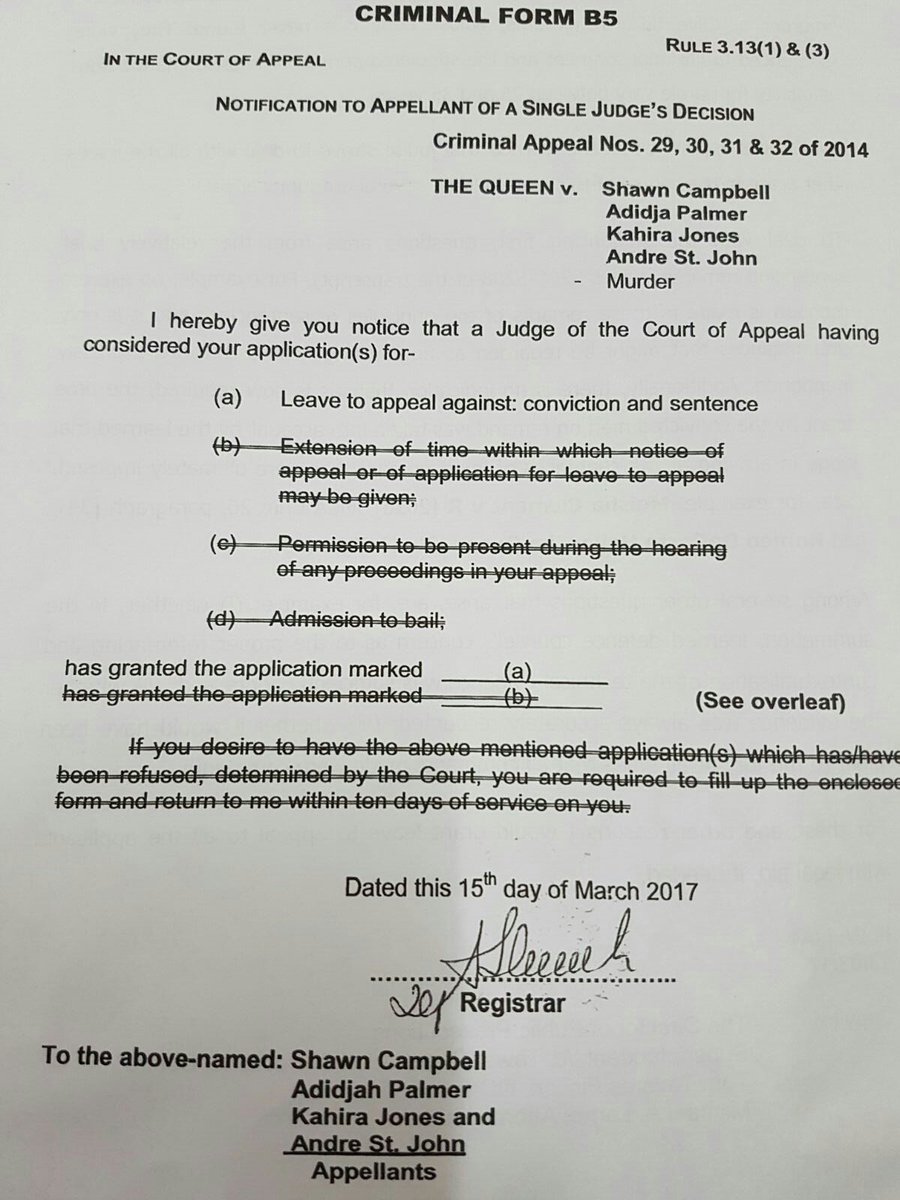 Defence attorney, Tom Tavares Finson, says the lawyers are now in the process of securing a date for the hearing of the appeal, before the end of this year. A 3 member panel is expected to hear the matter in the court of appeal. Kartel is elated with the leave to appeal.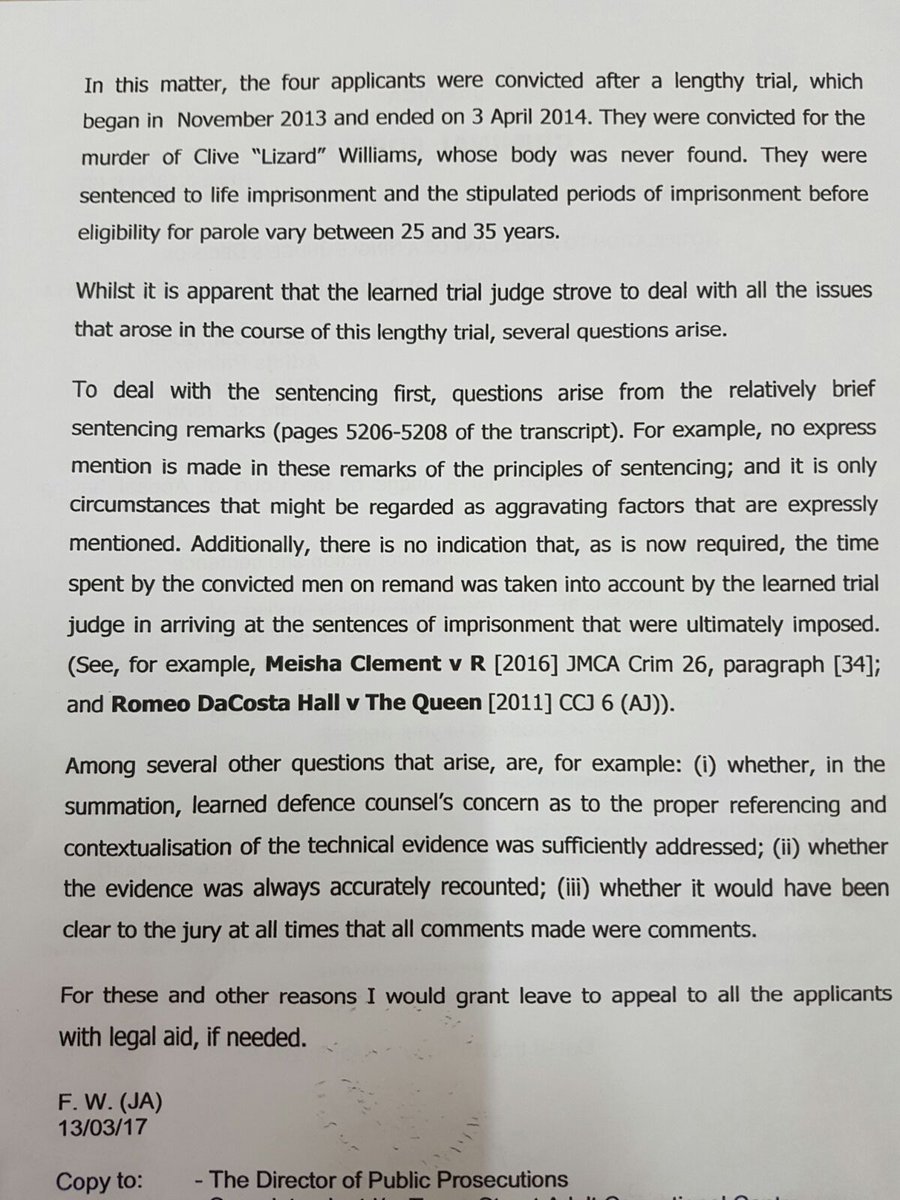 The men are represented by a legal team including Tom Tavares-Finson, Valerie Neita Robertson, Bert Samuels and Robert Fletcher.
Kartel was ordered to 35 years before becoming eligible for parole, while Andre St. John was ordered to serve 30 years. Shawn Campbell and Mr. Jones must serve 25 years before being eligible for parole