Jamaican musicians Chronixx, two-time Grammy winner Damian "Jr. Gong" Marley and Morgan Heritage have been nominated for a Grammy award for Best Reggae Album #2017.
This marks Chronixx's first-ever Grammy nomination. The nod is for his mighty, roots-minded debut LP, Chronology, according to the list published minutes ago by the Recording Academy. Here are the nominees for Best Reggae Album.
Reggae album
"Chronology" — Chronixx
"Lost in Paradise" — Common Kings
"Wash House Ting" — J Boog
"Stony Hill" — Damian "Jr. Gong" Marley
"Avrakedabra" — Morgan Heritage
The 60th Grammy Awards show will air live from New York City's Madison Square Garden on Jan. 28.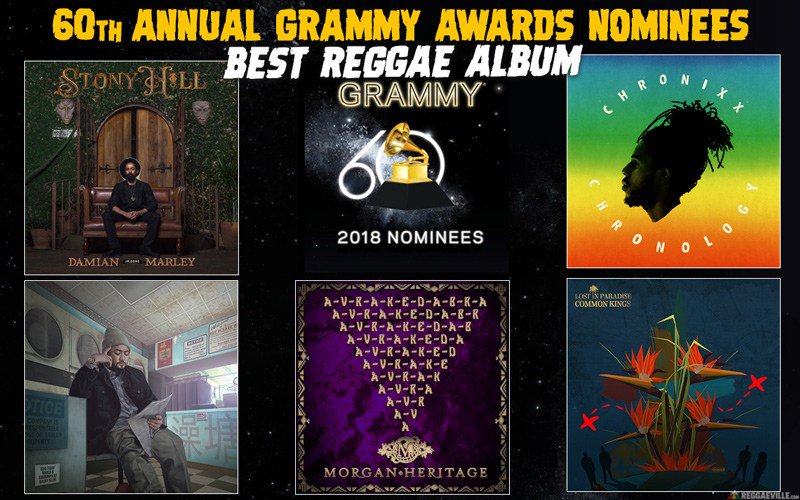 Morgan Heritage won the 2016 Grammy for Best Reggae Album 'Strickly Roots,' their tenth studio album, which was released on April 20, 2015.
Chronixx, 25-year-old, from Spanish Town, Jamaica, who has spearheaded a reggae revival that's more than merely retro, has been regarded as most promising reggae ambassador of this generation. In 2015, fans claimed Chronixx was snubbed by the Grammy Awards but according to his manager, Daddi Barnz, his Dread and Terrible project was not an album, therefore was not eligible for nomination.