The Reggae Boyz have been invited to participate in the 2015 Copa América in Chile for the first time in their history following a four-year kit sponsorship deal with Romai, a relatively new sportswear manufacturer based in Dubai, reported to be valued at over US$4.8 million (approx J$670 million) which was signed in early February 2015 and is the most lucrative ever for the Jamaica Football Federation (JFF).
The new Reggae Boyz kit designed by the daughter of late reggae great Bob, Cedella Marley has been receiving positive feedback since it was unveiled at a public concert on the Kingston waterfront on May 16.
Remember how we supported the team when the Reggae Boyz made history, beating the USA in their 2012 FIFA World Cup Qualifier at the National Stadium, Jamaica? Let's rally around the boys like we used to.
Jamaica's coach Winfried Schäfer has named Jamaica's final squad for the competition, trimming his initial 30-man party down to the required 23.
The Boyz considered massive underdogs in the 44th edition of South America's premier international tournament.
Jamaica has had one friendly match before they play against the reigning champions Uruguay on Saturday, June 13 at 4 p.m. ET. A difficult draw in Group B awaits them, with Lionel Messi's Argentina and 2011 runners-up Paraguay are their opponents in the first phase.
Coach Schäfer acknowledged Jamaica's inferiority but believes the Concacaf nation are capable of an upset.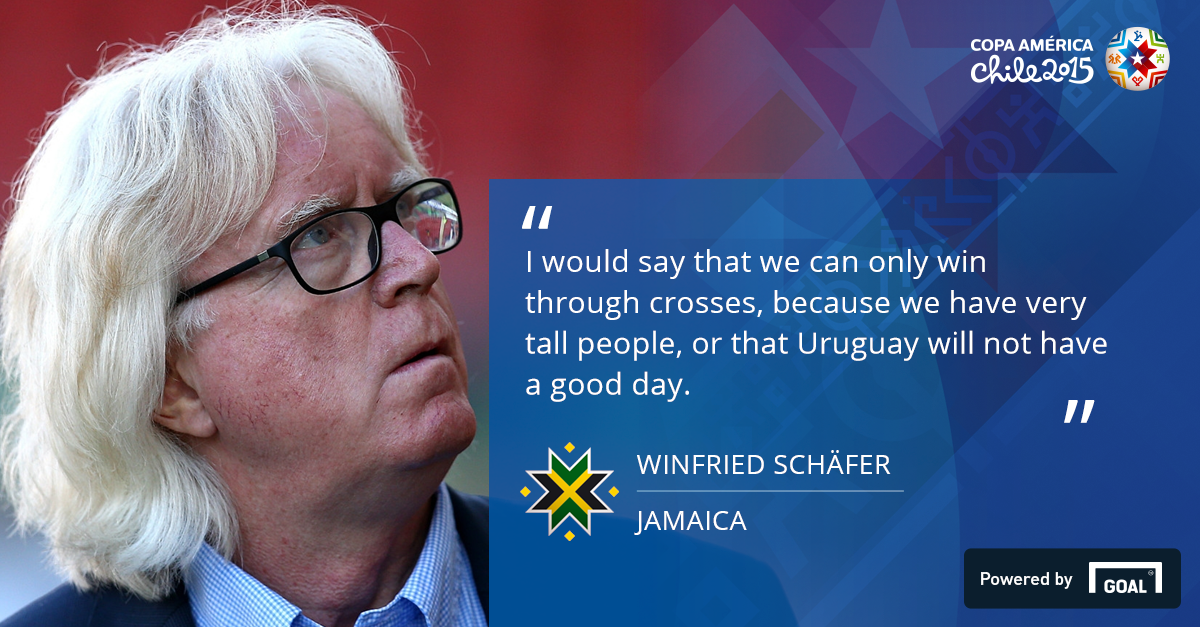 The former Montego Bay United coach Carlos Aitor García forms part of Winfried Schäfer's staff and insists the Reggae Boyz are looking to advance through the group stage.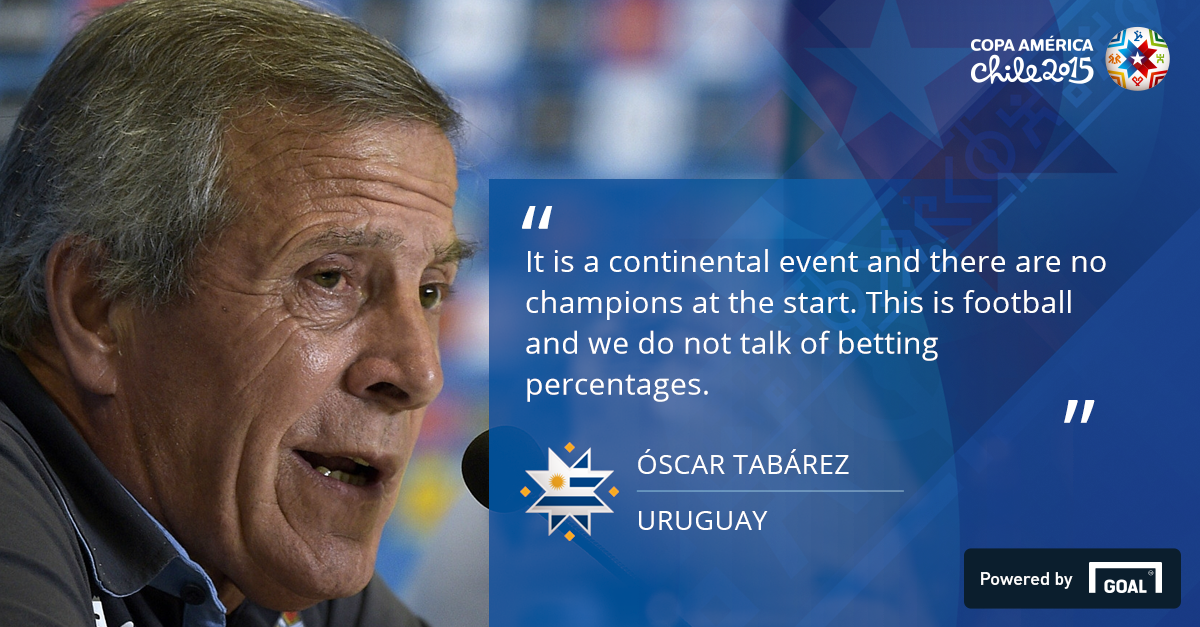 Uruguay's coach Óscar Tabárez has stated that his team are only hoping to gain experience from Copa América 2015 ahead of their Group B opener against invitees Jamaica.For this reason, the 68-year-old has attempted to temper expectations before their clash with the Caribbean Cup champions at Estadio Regional Calvo y Buscañán on Saturday. Like fellow CONCACAF side Mexico, the Reggae Boyz will also be taking part in the Gold Cup this July.