Track and field icon Usain Bolt journey to the Rio 2016 Olympic Games and his planned retirement in 2017 will be the centre of a feature-length documentary by British film-house Fulwell 73.
Titled, "I Am Bolt," the film crew has been following the six-time Olympic champion and 11-time world record holder since last year and has chronicled his preparation for the Rio Olympics, his races, and will continue through to his retirement.
"I'm excited to start work on this project," said Bolt. "When I met Gabe and Ben and heard about their previous work I felt they would be the right people to tell my story and capture my journey to Rio 2016. It's going to be a lot of fun."
"I think you will see everything about me as an athlete and a person," Bolt recently told Screen. "Nothing is off limits, and the crew have already been following me everywhere I go. They started filming early last year and have been with me off and on since then."
The film will also look back on the Jamaican speedster's career, taking in the epic gold medals wins in the 100m and 200m in the 2008 Beijing Olympic Games and the 2012 London Games. His quite incredible performance at the World Championships in Berlin in 2009 when he clocked 9.58 seconds in the 100m as well as the 2015 World Championships
The film will be directed by Fulwell 73's  Gabe and Ben Turner and produced by Leo Pearlman.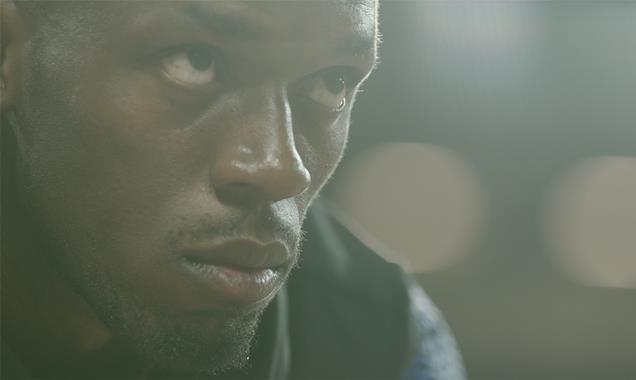 Gabe and Ben Turner made their name with the well-received 2013 doc on Manchester United, Class of '92, which features the rise of a young David Beckham and a group of precocious young soccer players. Alongside Leo Pearlman, their Fulwell 73 production house was also behind 2013's  Morgan Spurlock-directed One Direction: This Is Us documentary, producing with Simon Cowell's Syco Entertainment.
UK sales outfit Independent Film Sales has boarded the film, and will shop it at the upcoming Berlin International Film Festival in February, where they will screen a promo for the film to buyers.
The team has also secured rights to use official coverage of Bolt's activities at the Rio Olympics and plan to follow Bolt through to his planned retirement from the sport in 2017.
Executive producers are Simon Oliveira, Nelio Lucas and Matt Kay (Doyen Group, which teamed with Fulwell 73 on Class of '92), Bolt's agent Ricky Simms (PACE Sports Management), and manager Nugent Walker (UB Management) and financed by The Doyen Group and Fulwell 73.
Gabe Turner added, "Having explored the dynamic of brotherhood and teammates in our previous film, this time around Ben and I had a real interest in looking at the life of an athlete competing in an individual sport."
"When the opportunity arose to do so with the greatest athlete of all time, we leapt at the chance. Usain's journey over this next year and what he achieves in Rio, will define his legacy and redefine what is possible in his sport. We cannot wait to be with him every step of the way," Turner continued.
In true to form, Bolt sees himself as a candidate for a role in an explosive franchise known for its speed demons. "The Fast And The Furious is the one I would appear in. In the lead role, of course," he revealed.
'The Relentless Series' with Usain Bolt
Bolt has recently shot the first episode in a 'The Relentless Series' for Optus, a behind the scenes look at one of the one of the world's most famous athletes. In the first episode, released Thursday, the Bolt family describes how Usain's active nature as a child set him on track to sporting stardom. Watch Usain talk about his transition from an aspiring cricket player to track and field icon. Watch below.