Usain Bolt is the 2016 Male World Athlete of the Year, winning a sixth IAAF World Athlete of the Year Award. The 9-time Olympic champion was named on Friday at the IAAF Athletics Awards hosted at the Fairmont Hotel in Monaco.
Bolt, who won the award five times (2008, 2009, 2011, 2012, 2013), added to his legacy by earning the trophy for a record sixth occasion. The sprinting superstar this year successfully defended his Olympic titles in the 100m, 200m and 4x100m, bringing his lifetime tally of Olympic gold medals to nine.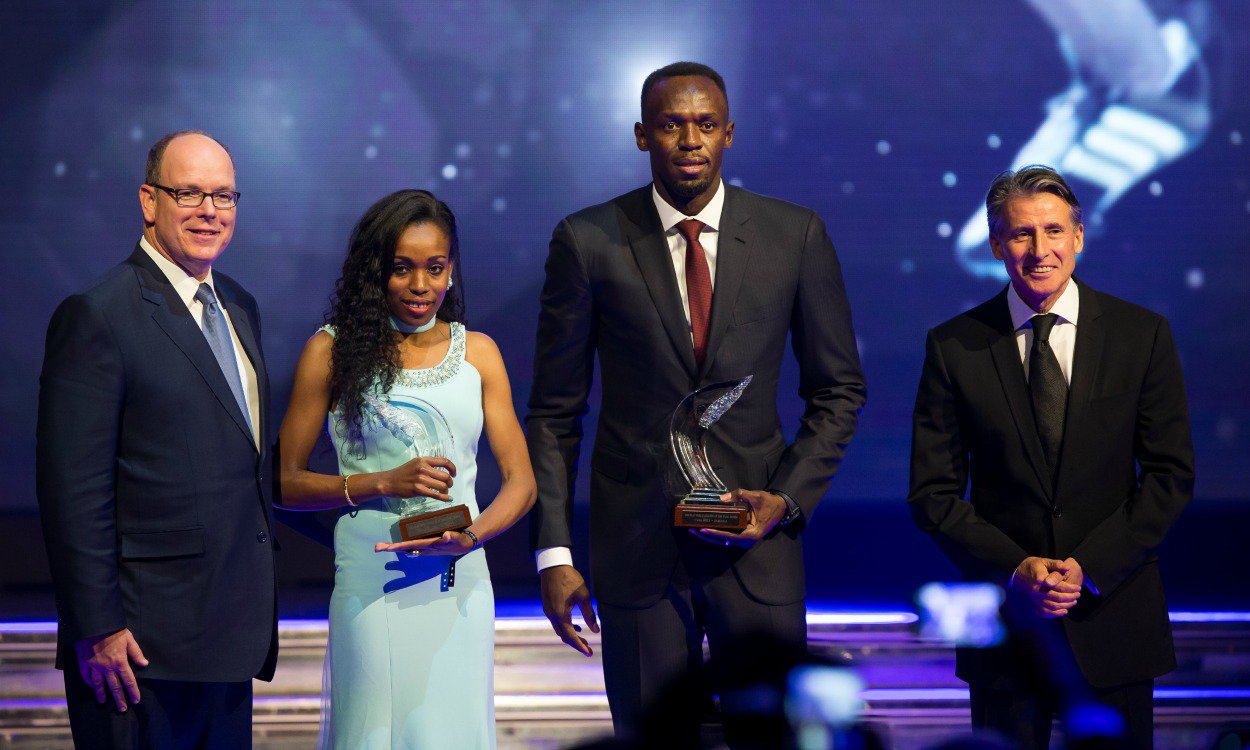 Bolt was asked on stage what he would miss most and his plans after hanging his golden spikes.
"We all know, it's the training and I just want to point out that we have been talking about it with Wayne. I want to play a role in helping track and field and continue doing much charity works.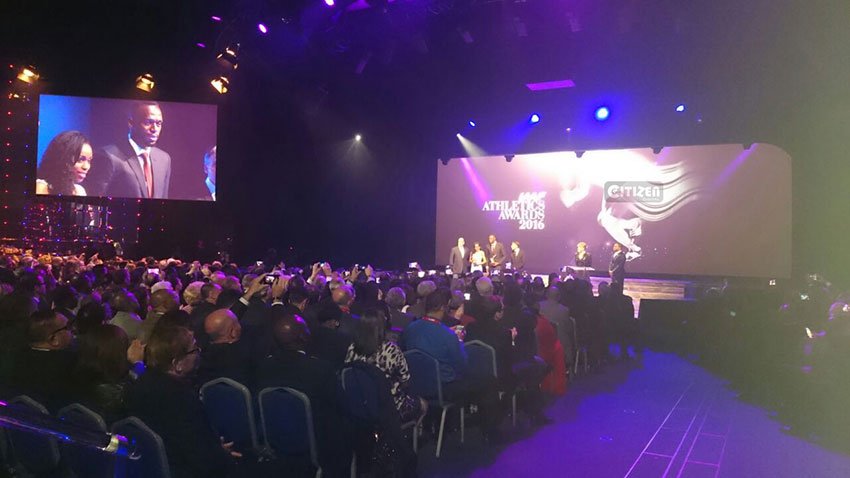 "I have a great face for TV and I look good in a suit and I think I can be a great movie star, I'm not the James Bond type of guy but yeah," the Jamaican superstar was decked out in a dark suit and red tie said as he accepted his award much to laughter and applause.
Bolt beat South African men 400m record holder Wayde van Niekerk and Britain's double distance champion Mo Farah who also won in Rio to the gong. Ethiopia's Almaz Ayana was named the female World Athletes of the Year, beating Jamaican Elaine Thompson and Anita Wlodarczyk from Poland who won gold medals in Rio were the other finalists for the female athlete top award.
Shortly after receiving his award and returning to his seat, Bolt tweeted:
Thank you all!!!! Honoured to be your @iaaforg Athlete Of The Year #Blessed #Humbled

— Usain St. Leo Bolt (@usainbolt) December 2, 2016
On the major turning point in his career:
In 2007 when I lost to Tyson Gay (at the world championships) I remember going to my coach and saying, 'You know coach, I really tried my best, what can I do to win because I really want to win?' And he said, 'You're slacking off in the gym. If you want to win you have to get stronger.' From then on I took the step and worked much harder.
On what he would tell a younger version of himself:
It would definitely be to get serious more quickly. I think when I was transitioning to being a professional I was relying more on my talent than actually the work I was doing. So I would tell my younger self that if I worked when I was younger I could have accomplished more in my career. It's shocking, but it's true.
On the focus of 2017, his final season:
This last season will mostly be for the fans. I'll go back to the places where I love to compete just to say goodbye to the fans, just to give them a final chance to see me compete.
On breaking his world records:
After last season I figured out that no matter how hard I work at this point it's going to be hard to get the 200 metre world record. So I'll be focusing on the 100 and 4×100 relay next season.

I'm not really worried about world records at this point, just winning. But if I can get through the season without any injuries, then I think that anything is possible.