Alia Atkinson won her fourth gold medal of the 2017 FINA/airweave Swimming World Cup on Day 1 of the Eindhoven, Netherlands leg of the series.
Atkinson, Jamaica's leading swimmer, won the women's 100m Breaststroke in 1:02.67, defeating the joint World Record Holder Ruta Meilutyte of Lithuania. She has so far won 4 gold and 3 bronze after three of the eight stops of the World Cup series.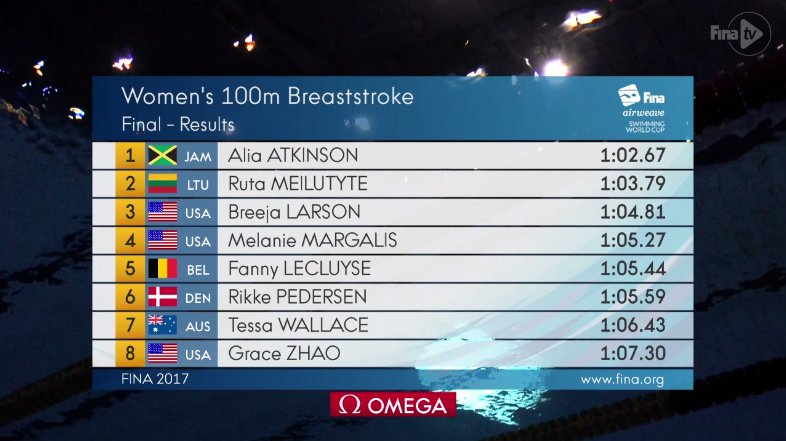 She won the gold medal in the 100m and 200m Breaststroke event at the Berlin, Germany leg of the champions on Monday, August 7th after winning gold in the 50m Breaststroke, bronze in the 200m Breaststroke, the Women's 100m Butterfly and the 100m Individual Medley at the first stop of the World Cup series in Moscow, Russia on August 2-3.