Alia Atkinson has won the women's 200m breaststroke on the first day of the Berlin, Germany leg of the FINA/airweave Swimming World Cup 2017.
Atkinson clocked 2:18.96 to win on Sunday ahead of Denmarks' Rikke Møller Pedersen who finished second in 2:19.52. Belgium's Fanny Lecluyse stop the clock in 2:19.96.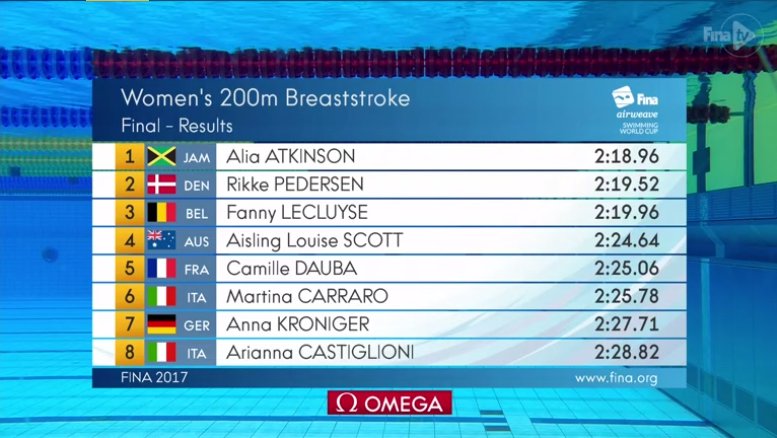 Atkinson won the bronze medal in the Women's 100m Butterfly at the first stop of the World Cup series in Moscow, Russia on August 3rd, Day 2 of the competition there.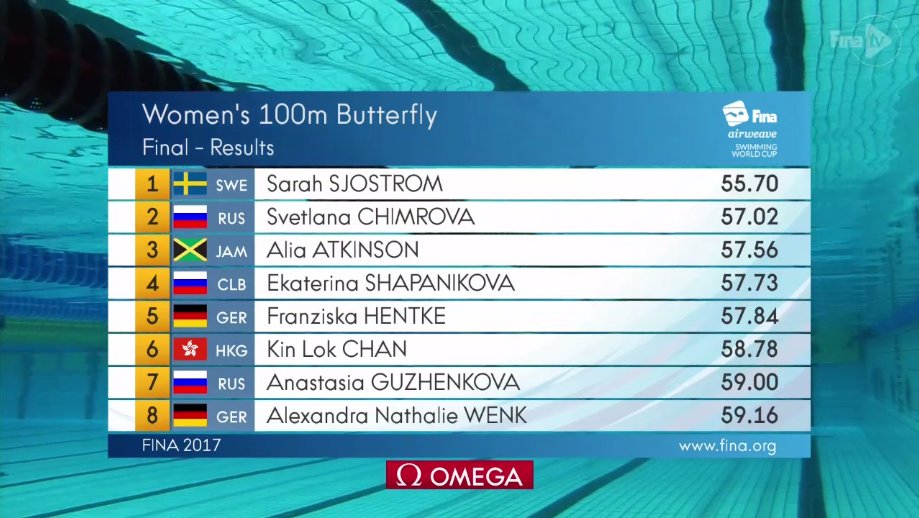 She won the Women's 50m Breaststroke in 29.46 seconds on August 2nd on Day 1. Ruta Meilutite (LTU) was second in 29.51, while Natalia Ivaneeva (RUS) was third in 29,87.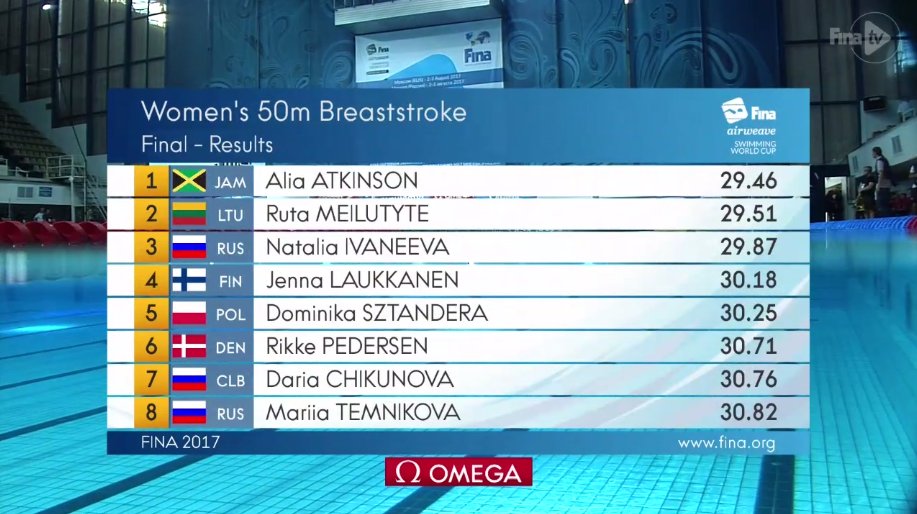 Atkinson won the bronze medal in the Women's 100m breaststroke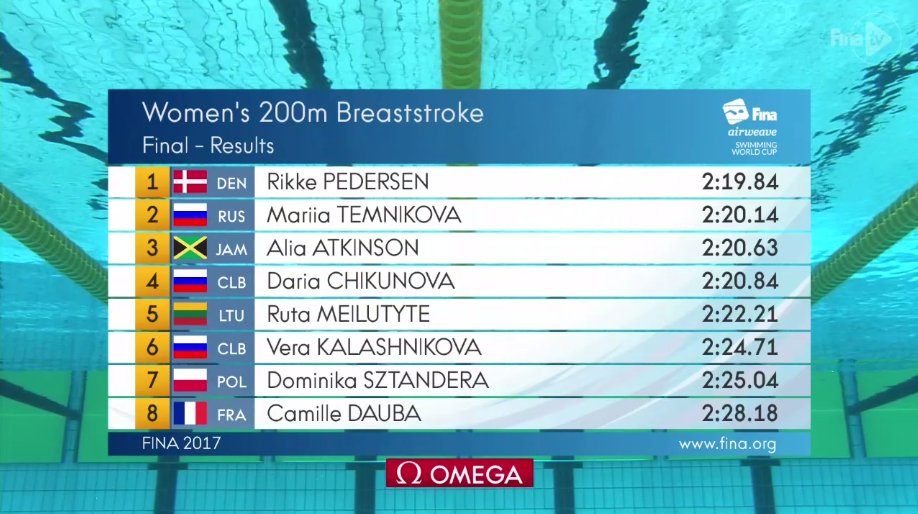 Atkinson won the bronze in the Women's 100m Individual Medley Final