Calabar has won the boys' 4x100m, 4x400m and 4x800m relays this year's Penn Relays; the first high school boys team to win three relays since 1949.
Calabar High won the high school boys 4×400 championship in a #PennRelays record 3:03.79!
Christopher Taylor of Calabar was named High School Boys' Athlete of the Meet for Relay Events. He anchored the #PennRelays record-setting 4×400 (3:03.79) with a 44.84 split, the fastest ever at the Relays.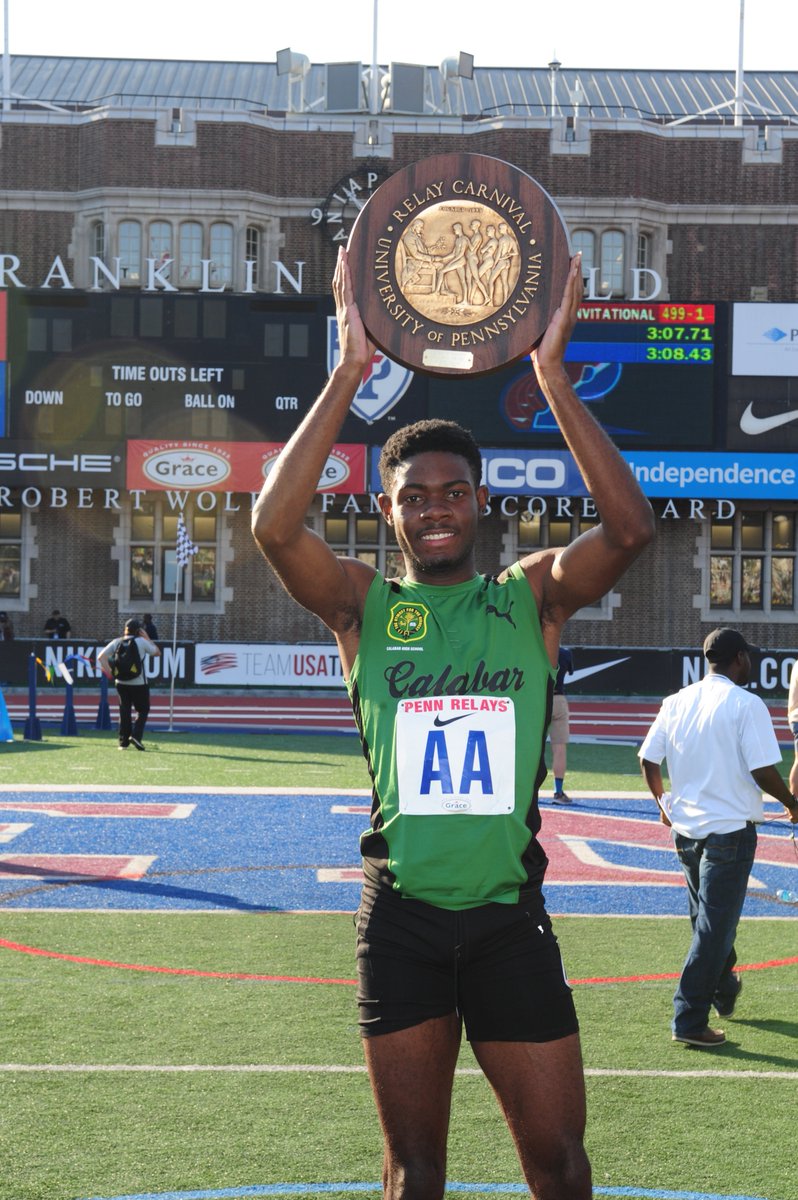 The 4x400m team – Malik James-King, Anthony Danvers, Shemar Chambers (45.82), Christopher Taylor (44.84) – dominated and broke the championship record to set a new record of 3:03.79. Calabar beat Petersfield and Kingston College, who finished second (3:09.50) and third (3:09.60) consecutively.
The 4x100m team – Rosean Young, Christopher Wilson, Tyreke Wilson, Dejour Russell –won their race in 39.51 seconds ahead of Kingston College's 40.13.