Team Jamaica has won the  USA vs. the World Women's 4x100m event on the final day of the 123rd Penn Relays Carnival at Franklin Field. Watch the race below.
Elaine Thompson anchored the Jamaican team, which include Christania Williams, Kerron Stewart, Gayon Evans, to win the event in 42.25 seconds — beating two US teams in one race.
https://streamable.com/gkwxf
Last week, Thomspon helped Team Jamaica to make history after winning the Women's 4X200m World Relays gold medal for the first time, setting a new Championship record at the third staging of the IAAF/BTC World Relays on its opening day.
Kerron Stewart, Elaine Thompson, Gayon Evans and Christania Williams accepted their award immediately after the race.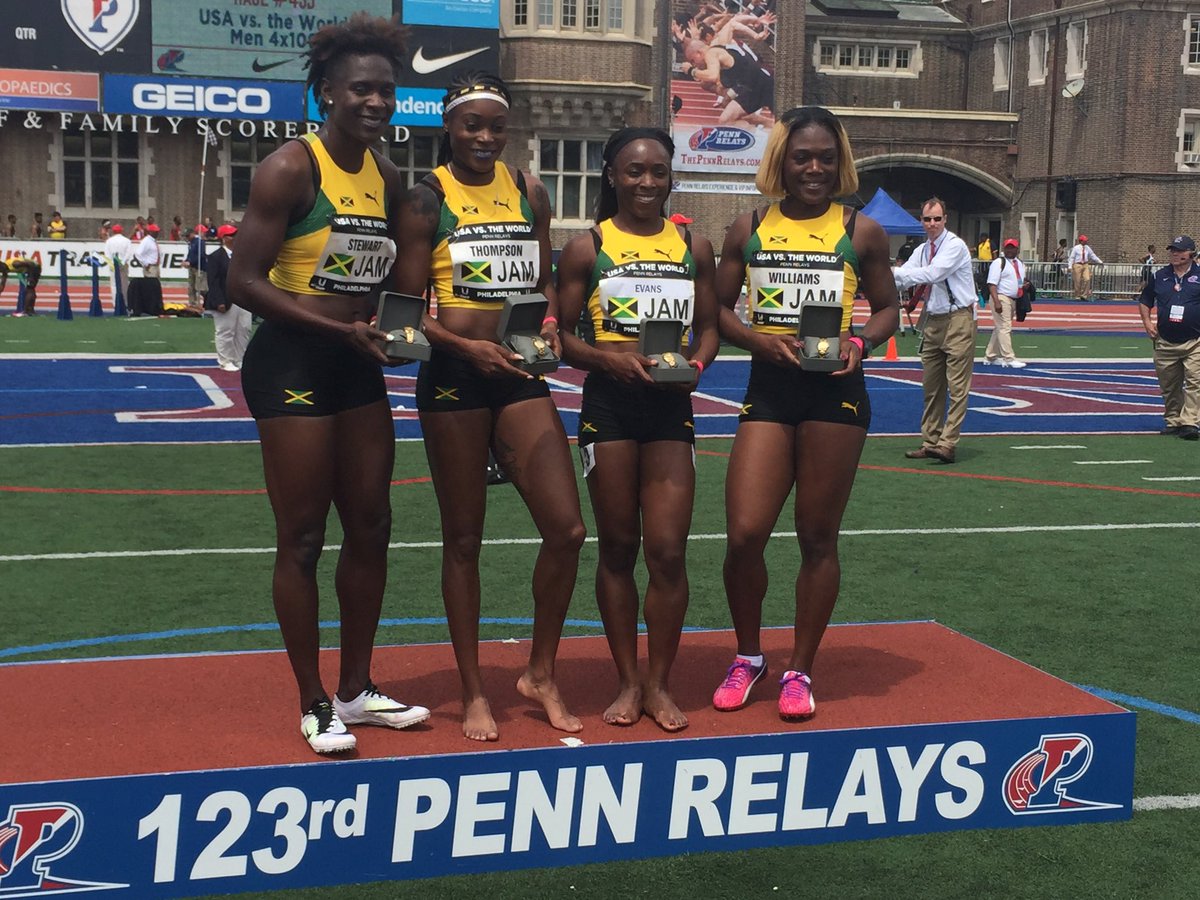 Here are the USA vs. the World Women's 4x100m Results.
Jamaica subsequently finished second in the USA vs. the World Men's 4×100 event. Later Calabar High will be gunning to retain their High School Boys' 4×400 Championship of America title at 5:30 PM.