Solange Sinclair has been named among the Top 10 at the 2017 Miss World pageant underway at the Sanya City Arena in Sanya, China.
Sinclair, dressed in blue, was named among Russia, Indonesia England, Korea, India, South Africa, Kenya, France, and Mexico to compete for the crown.
Update: Sinclair was not selected for the Miss World TOP 5
England – Stephanie Hill
France – Aurore Kichenin
India – Manushi Chhillar
Kenya – Magline Jeruto
Mexico – Andrea Meza
The Top 10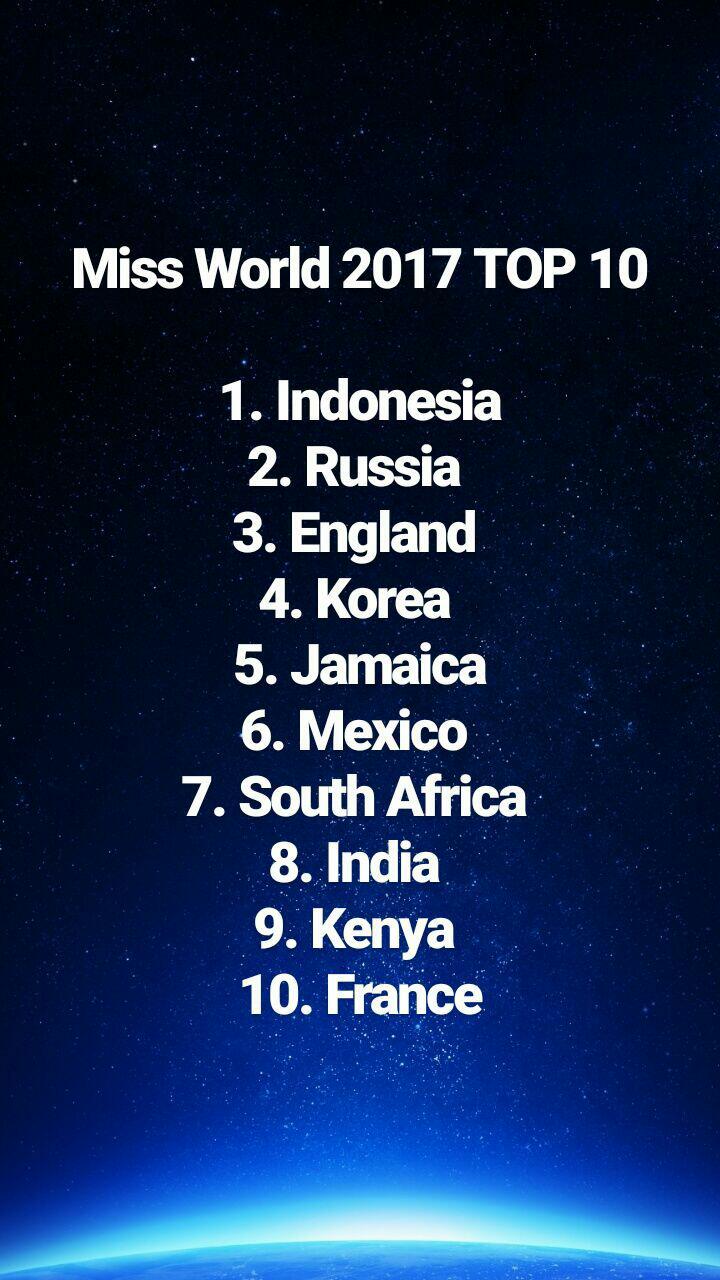 Top 15 finalists of Miss World 2017.
Mongolia, Russia, El Salvador, Korea, Indonesia, Nigeria, South Africa, Japan, Mexico, France, Jamaica, India, Macau China, England & Kenya.
Top 40 at Miss World 2017
1. Argentina 2. Bangladesh 3. Colombia 4. France 5. Guatemala 6. India 7. Indonesia 8. Italy 9. Kazakhstan 10. Lebanon 11. Liberia 12. Macau 13. Mexico 14. Moldova 15. Mongolia 16. Nepal 17. Peru 18. Philippines 19. Venezuela 20. Vietnam 21. Dominican Republic 22. Nigeria 23. Malta 24. South Africa 25. United States 26. Jamaica 27. Kenya 28. Croatia 29. Japan 30. Sweden 31. New Zealand 32. Botswana 33. Ukraine 34. Korea 35. Poland 36. El Salvador 37. England 38. China PR 39. Brazil 40. Russia